I've had this container of toilet paper rolls sitting in the closet since last October. Every time my husband opens the closet he tells me I should throw them away. I have to admit I think it every time I open it too, but I knew somehow I could use some of them and Father's Day finally presented the perfect opportunity.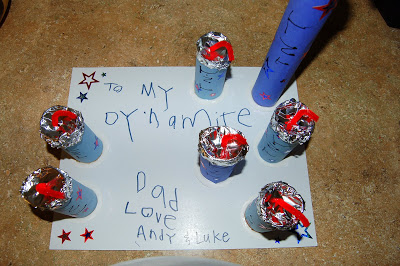 "To My Dynamite Dad". We wrapped the toilet paper rolls with construction paper, glued them on a heavy duty circle of poster board, decorated them with fun star stickers and 'TNT', filled them with Daddy's favorite candies, closed them off with some tinfoil and added a pipe cleaner fire wick.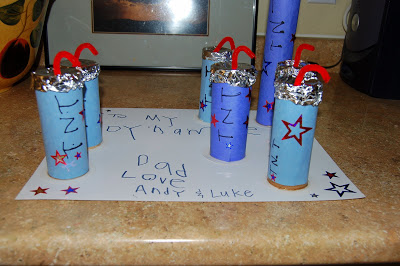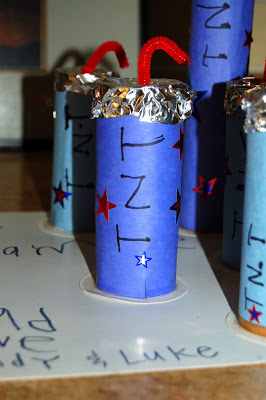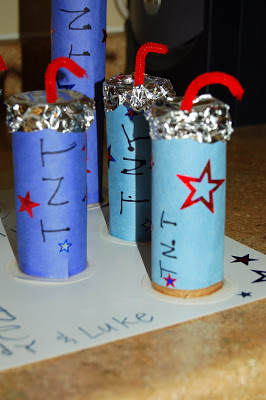 Not only am I excited for the kids to give it to him tomorrow, but I can't wait for him to see just how resourceful I can be…Even if it takes me 9 months to figure it out. HA HA!