We are continuing our recent love of stuffed paper bag Halloween crafts with this adorable stuffed paper bag bat craft. Just like the others we've made, this fun bat craft is simple to make so it makes a great Halloween kids craft. It looks awesome set up on a shelf as a Halloween decoration so that is also a huge plus! Go grab some paper lunch bags and a few other supplies and get ready for an afternoon full of fun!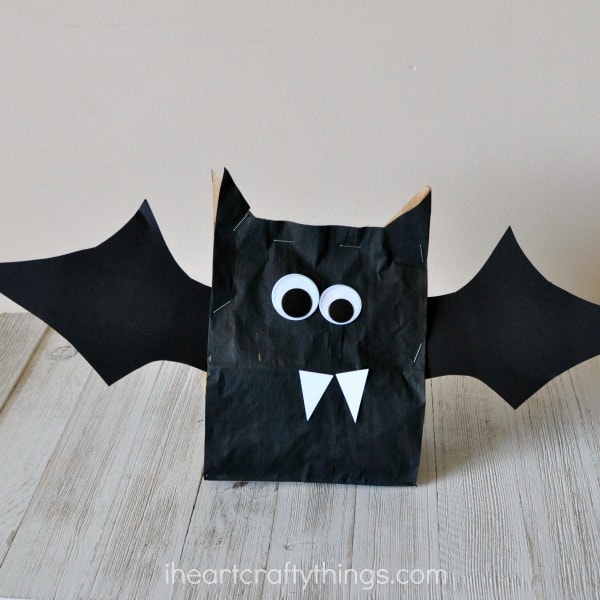 HOW TO MAKE A STUFFED PAPER BAG BAT CRAFT

Supplies:
– paper lunch bag
– black paint
– paintbrush
– newspaper
– black and white cardstock or construction paper
– googly eyes
– scissors
– stapler
– glue
Directions:
1. Start by painting the front of your paper bag with your black paint. Let it dry. When your paint is finished drying, turn your paper bag over and draw the shape of bat ears on the back of your paper bag with a pencil. Then cut it out.
2. Cut up strips of newspaper, crumple them up and stuff your paper bag with them. When it's full, close the top of your bag, lining up the bat ears and then staple it shut.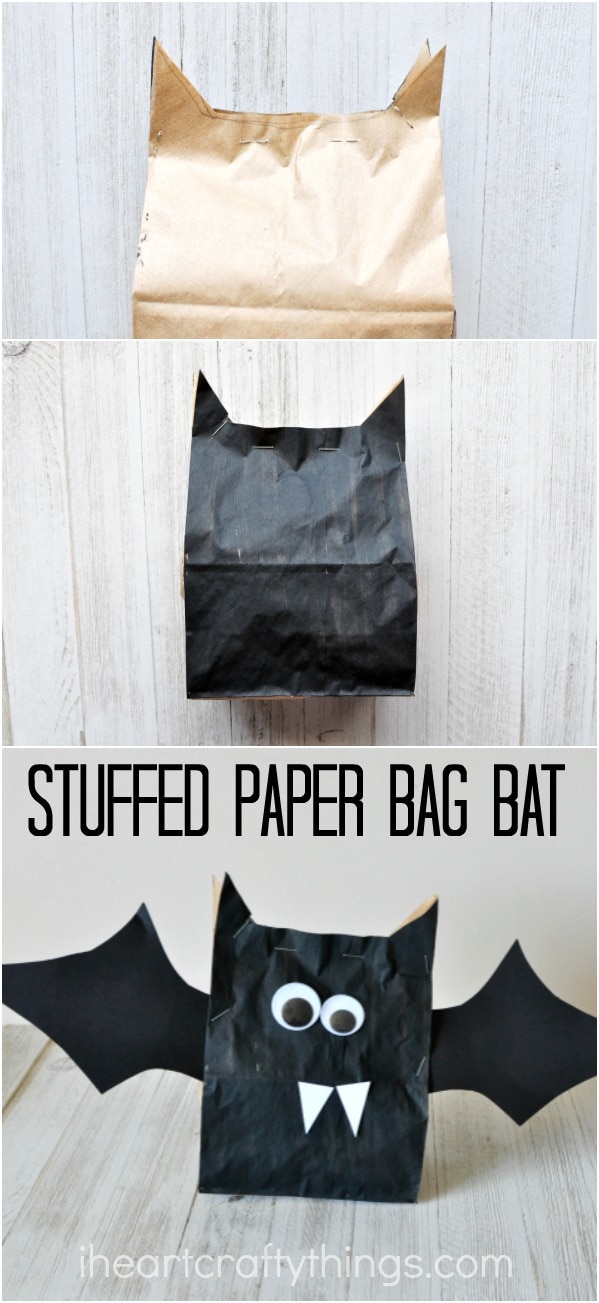 3. Cut out bat wings from your black cardstock paper. Staple them onto the sides of your paper bag bat.
4. Glue your googly eyes onto your bat. Finish your stuffed paper bag bat craft by cutting out a few teeth from your white cardstock paper and gluing them onto your bat.