One of my daughter's favorite books right now is Five Green and Speckled Frogs. She loves singing the song over and over and I thought it would be fun to make an adorable Paper Bag Frog Puppet with her so she can enjoy singing the song with her cute puppet. This post was originally shared on Cooking with Ruthie but I wanted to post the tutorial here too in case you missed it. I've included a free pattern to make this even more simple for you to make with the little ones in your life.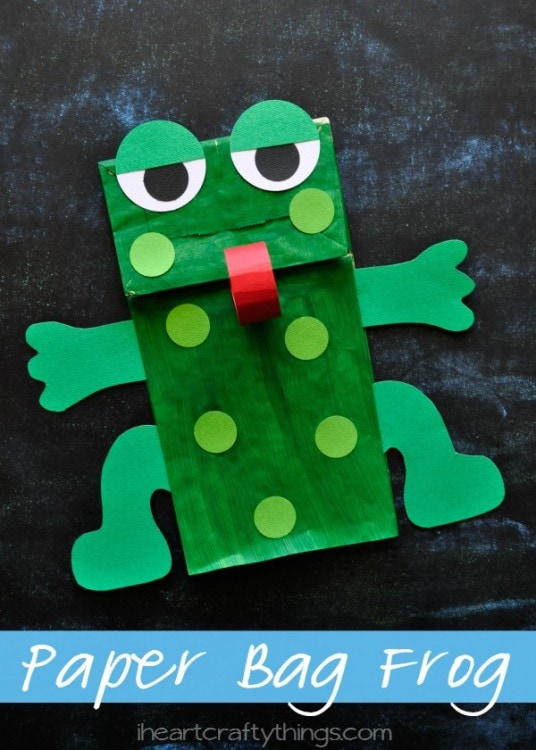 HOW TO MAKE A PAPER BAG FROG PUPPET
Supplies you will need:
Paper Bag Frog Pattern
paper lunch bag
green paint
paint brush
green, red and light green cardstock paper
black and white cardstock paper
2-inch circle punch(optional)
1-inch circle punch(optional)
scissors
glue
Directions:
1. Start by painting the front of your paper bag with your green paint. Set it aside to dry completely.
2. Print out the Frog Pattern on green cardstock paper and then cut all the pieces out.
3. Use your 2-inch circle punch to cut out 2 white circles and 1 green circle. Use your 1-inch circle punch to cut out 2 black circles, and several light green circles to make your frog speckled. You'll also need to cut a thin strip off of your red cardstock paper for a tongue.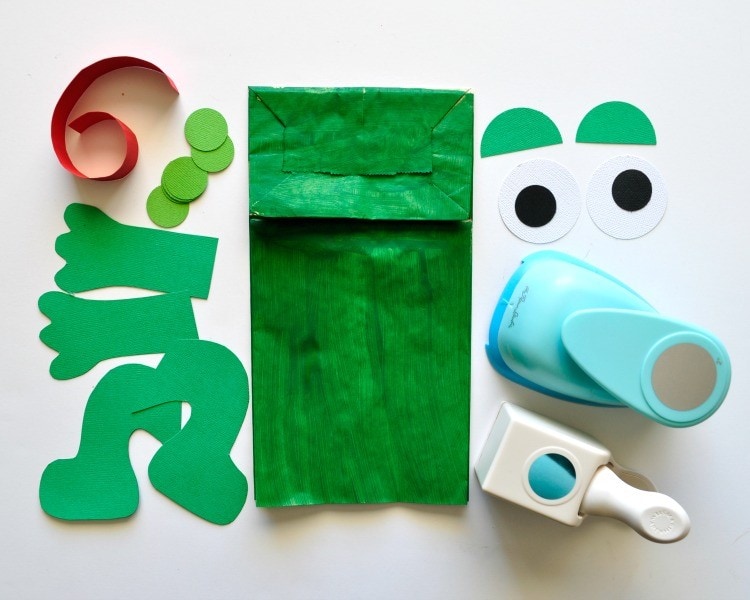 4. Once your paint has dried, glue your arms and legs in the side flap of the paper page. You'll want to put glue on the front of them when you slide them in so they attach to the front part of the bag.
5. Glue your 1-inch black circles onto your 2-inch white circles to make eyes. Cut your 2-inch green circle in half and glue a section to each eye to make eyelids. Glue them at the top of the paper bag, hanging off the top a little.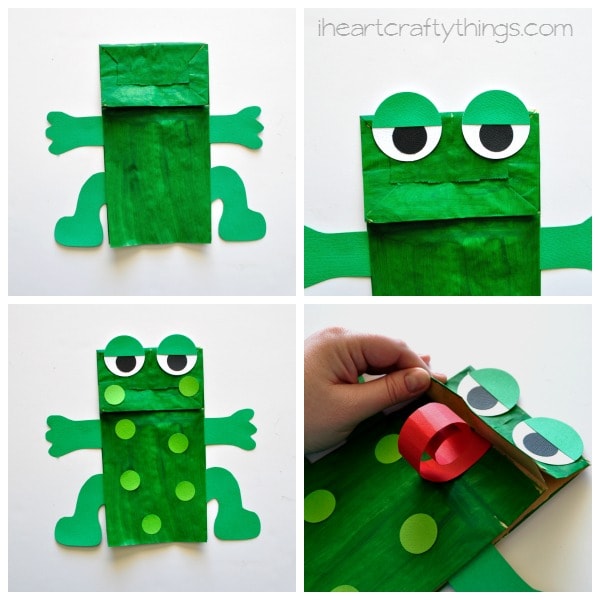 6. Glue your light green circles all over your paper bag.
7. Curl your red strip of paper around your finger tightly to curl it and then glue it under the front flap of the puppet.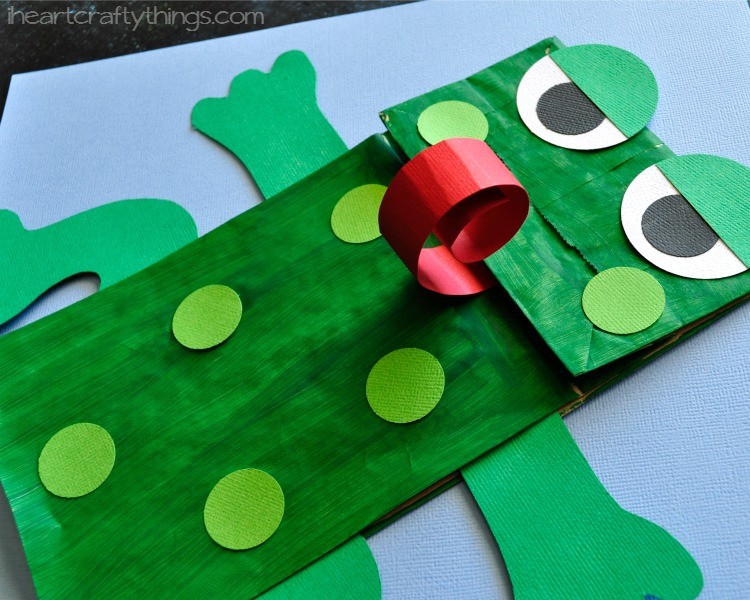 He's a pretty cute little fella. My daughter likes to uncurl his tongue, pretend he catches a fly and then watch it curl back up quickly. We've also been using it to reenact our Five Green and Speckled Frogs Book
at bedtime.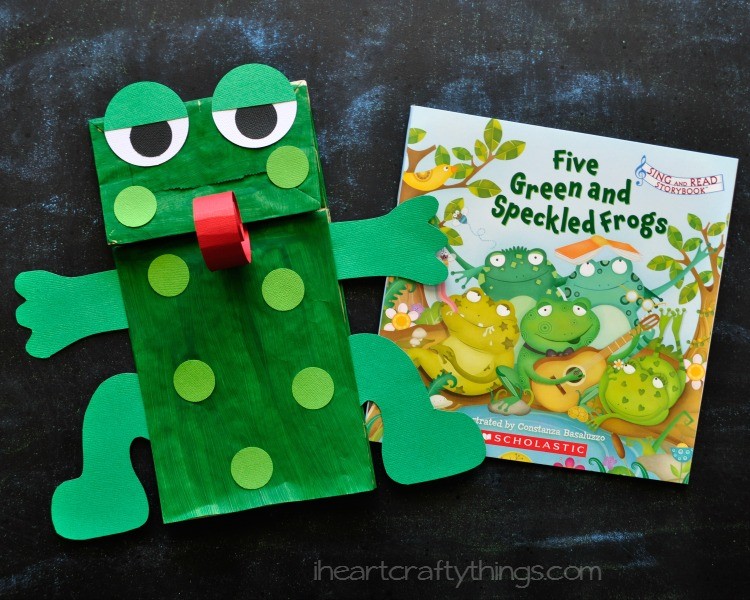 I