These DIY unicorn cards are gorgeous, simple to create and are guaranteed to bring a big smile to someone's face. Whether you are looking for a darling card for Mother's Day or a sweet card to brighten someone's day on any occasion, these pretty unicorn cards fit the bill perfectly. To simplify the DIY unicorn card even further, subscribe to our weekly newsletter at the bottom of this post to get our free unicorn card template.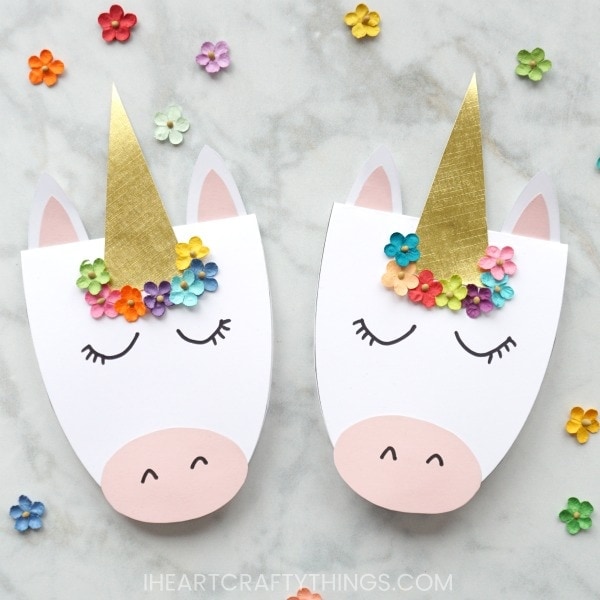 HOW TO MAKE A DIY UNICORN CARD
SUPPLIES:
Unicorn Card Template 
white cardstock
pink cardstock
gold cardstock
black marker
paper flowers (We found ours at Michael's.)
scissors
glue stick
Tacky Glue
INSTRUCTIONS:
1. See how to download the unicorn card template at the bottom of this post. Print the unicorn face page on white cardstock. Fold the page in half on the dashed line. Use scissors to cut out the unicorn face.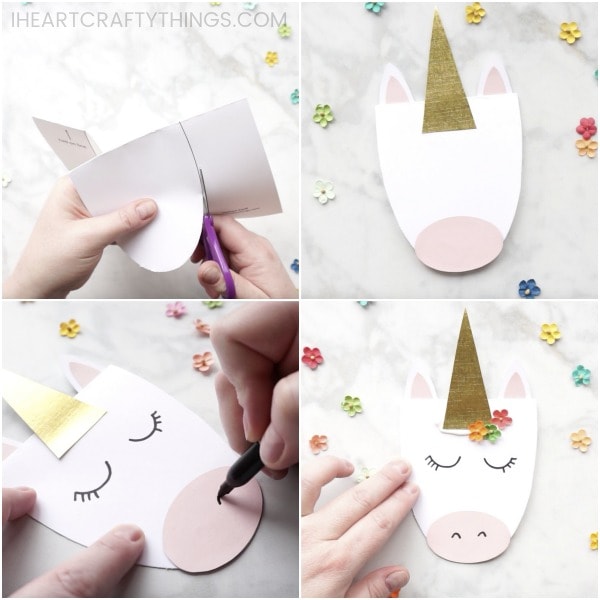 2. Use the template to cut out white unicorn ears, a pink muzzle and inside ears and a gold horn. Glue the pieces onto the unicorn card.
3. With a black marker, draw unicorn eyelashes and nostrils on your unicorn card.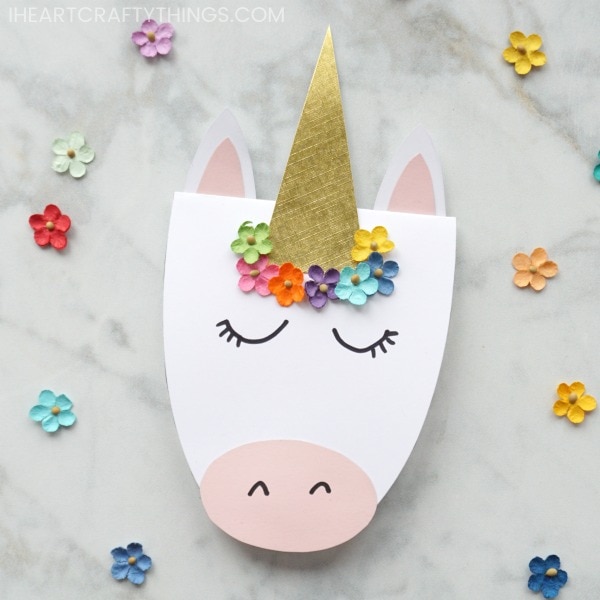 4. Add Tacky Glue around the bottom of the unicorn horn. Add several small paper flowers on the glue around the gold unicorn horn.
5. Write a special message on the inside of your DIY unicorn card like "Hope you have a magical day!"