Have you been following along with all of our cupcake liner crafts the past year? We have been slowly working our way through the alphabet making a cupcake liner craft for each letter. I can't believe we are near the end of our adventure because after today I only have 2 more letters to share with you. Today I'm going to show you how to make a fun Cupcake Liner Zebra Craft for Kids. It's been on my list from the very beginning and I'm excited to share it with you today.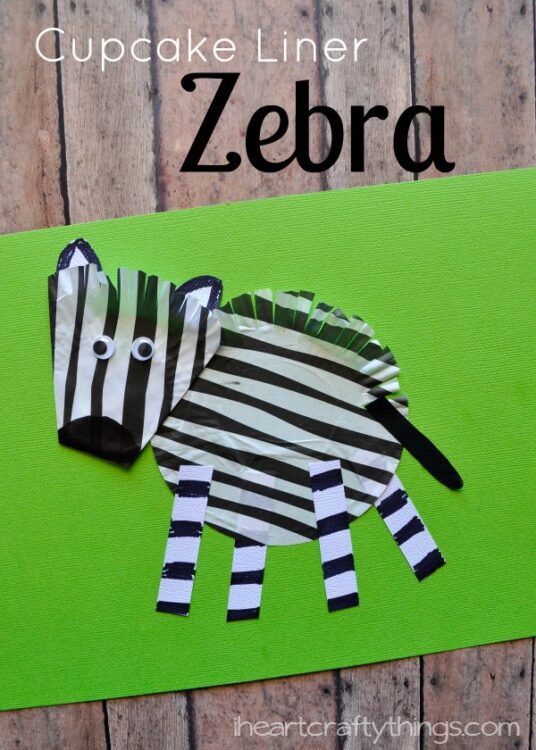 HOW TO MAKE A CUPCAKE LINER ZEBRA CRAFT FOR KIDS
Supplies you will need:
2 Zebra stripe cupcake liners
green cardstock paper(or whatever color you want to use for your background)
black and white cardstock paper
black marker
scissors
googly eyes
glue
Directions:
1. Start by making the head of your zebra. Take one of your cupcake liners and fold in two sides to make a triangle shape. Fold the point up to make a straight edge at the bottom. Below you can see the back and front of my zebra face.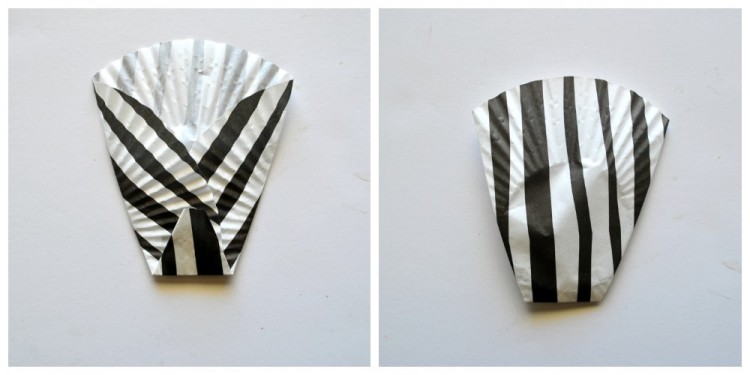 2. Get out your black marker and color a black muzzle at the bottom of the zebra face. Also, take your scissors and cut slits along the top of the face to make zebra hair.
3. You will also want to cut slits along the top of your other cupcake liner for the hair on the top of the zebra body.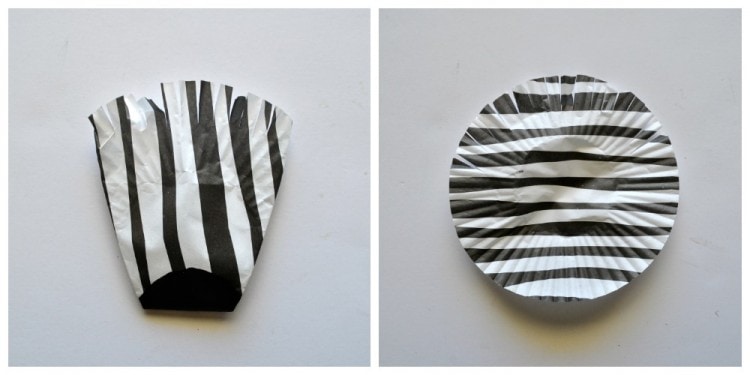 4. Cut out four legs from your white cardstock paper and draw black stripes on them with your black marker.
5. Glue your zebra body onto your green cardstock paper, then glue your legs at the bottom. I like to tuck two of my legs underneath the cupcake liner, but it isn't necessary.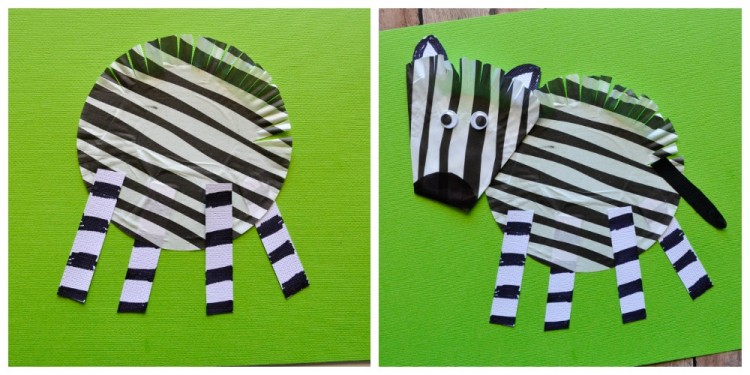 6. Glue your zebra head onto the front of the body. Cut two ears out of your cardstock paper, outline the edges with your black marker and then glue them to the top of your zebra head.
7. Finish your zebra by gluing on a black tail (cut from your black cardstock paper) and some googly eyes.
We think he turned out pretty cute! If you don't have any zebra cupcake liners you could always use white cupcake liners and have kids draw the black stripes on them. In fact, that would make great pre-writing practice for preschoolers.