Now that warmer weather is starting to arrive, it's the perfect time to start planning fun summer parties and friend gatherings. I love creating simple and fun decorations for gatherings that are inexpensive to make. You aren't going to believe how simple and cute this Cupcake Liner Watermelon Party Bunting is to make. I put it together in less than 30 minutes and it goes along perfectly with any summer-themed party.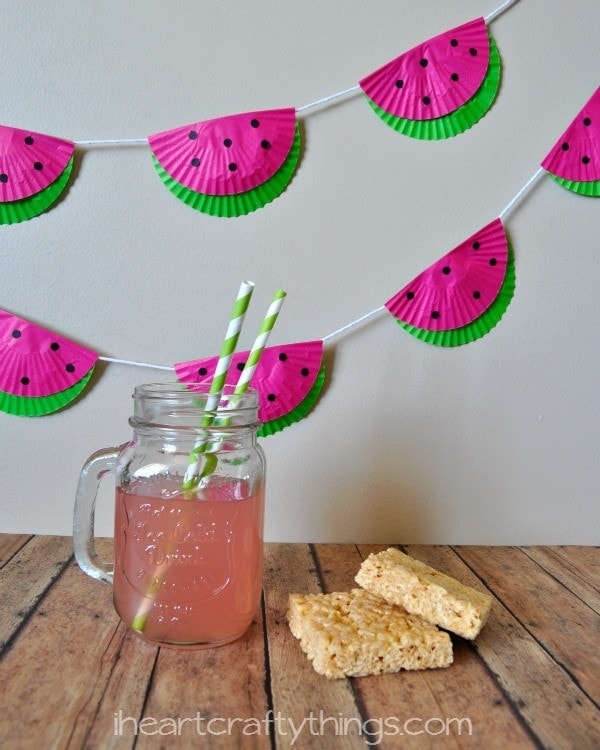 HOW TO MAKE A CUPCAKE LINER WATERMELON PARTY BUNTING
Supplies you will need:
green and pink cupcake liners
white string
black cardstock paper
hole punch
glue stick
tacky glue
Directions:
1. Start by folding your green cupcake liners down about 1/3 of the way.
2. Glue your pink cupcake liners in half and then glue them to the front of your green cupcake liners. You should have a small amount of the green liner showing at the bottom of the pink liner.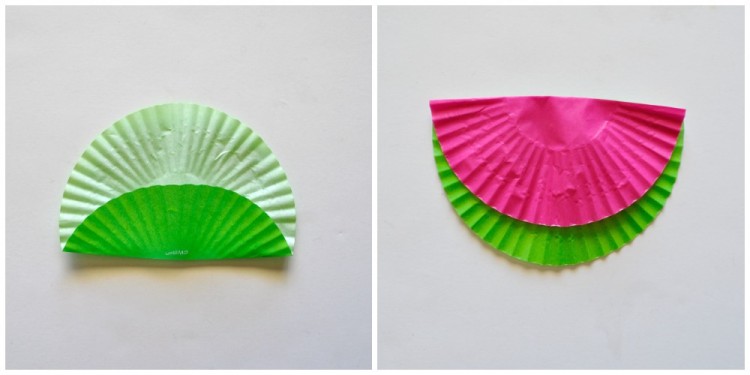 3. Turn one of your green cupcake liners over and put a line of tacky glue along the folded crease of the cupcake liner. Lay your white string onto the tacky glue and then re-fold the liner. You may want to add some more glue under the fold to secure it in place.
4. Continue adding all of your cupcake liners to your string.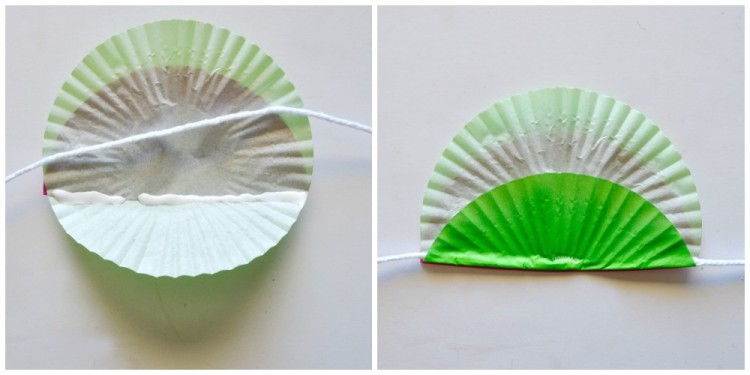 5. Use your hole punch to punch out several black circles. Finish your watermelon bunting by gluing the circles onto the pink cupcake liners as watermelon seeds.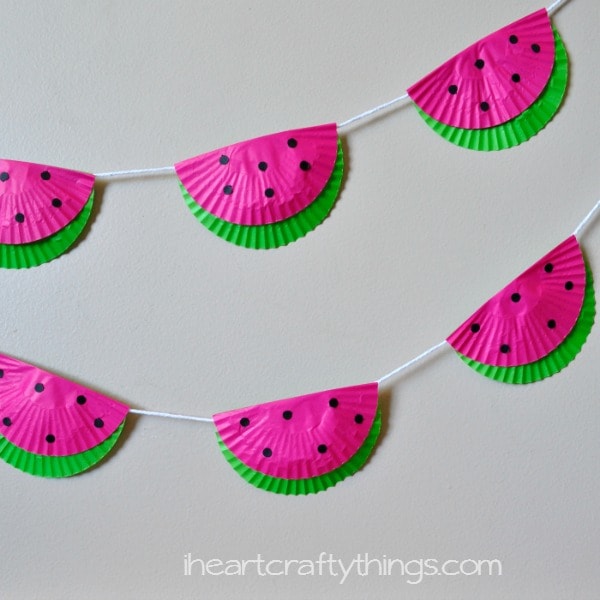 Now hang up your cute bunting, sip some pink lemonade with your friends, enjoy some yummy snacks and relax! If you love creating with cupcake liners, you should check out all of our cupcake liner crafts.