I have been loving all of the gorgeous bulbs that have been popping up everywhere in my neighborhood. It reminds me of my favorite spring time book Planting a Rainbow by Lois Ehlert. Every year we love to make a craft to go along with the book. Last year we had so much fun with cupcake liner flowers that I thought I would make another variation of the craft. This time we made a simple and colorful Cupcake Liner Tulip Kids Craft.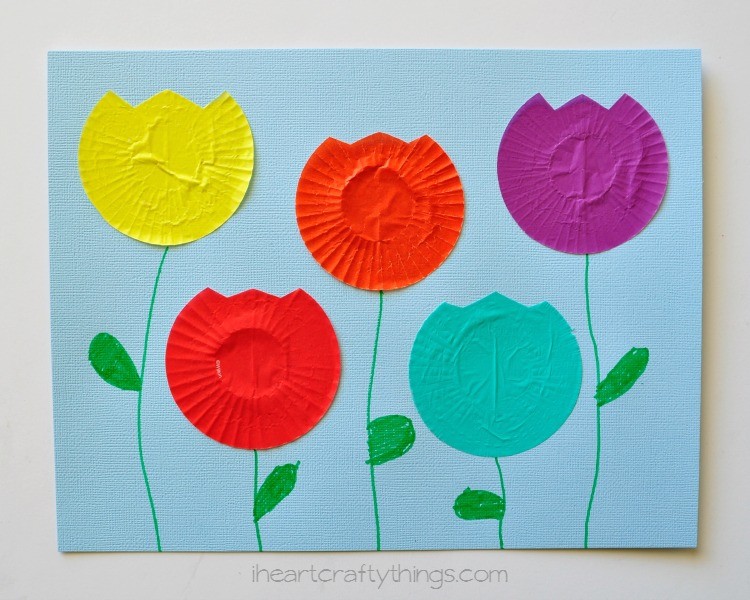 HOW TO MAKE CUPCAKE LINER TULIPS
Supplies you will need:
light blue cardstock paper
mini cupcake liners (variety of colors)
green marker or crayon
scissors
glue stick
Directions:
1. Start by folding your mini cupcake liners in half. Use your scissors to cut a V-shape out of the top of the folded cupcake liners. When you open them up you will have a little tulip shape.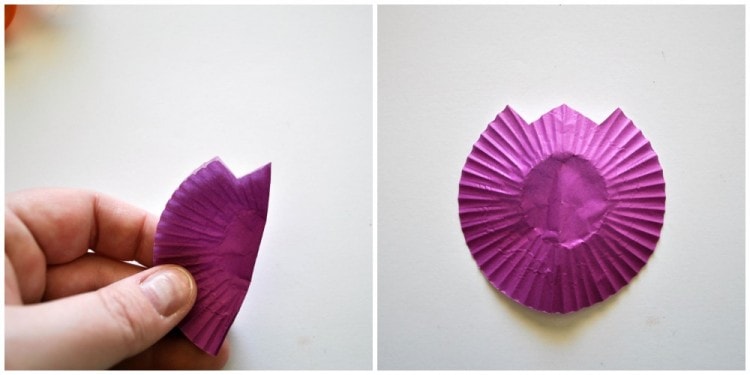 2. Glue the tulips onto your light blue cardstock paper.
3. Use your green marker to draw stems and leaves onto your tulips.