We can't get enough of monster crafts or puppets lately so we decided to combine them both into these fun cupcake liner monster stick puppets. They make a great Halloween craft for kids and since they are super simple to make, they are fabulous for kids of all ages. Try coupling them with a fun non-scary monster children's book and let the kids reenact the story with their cute puppets.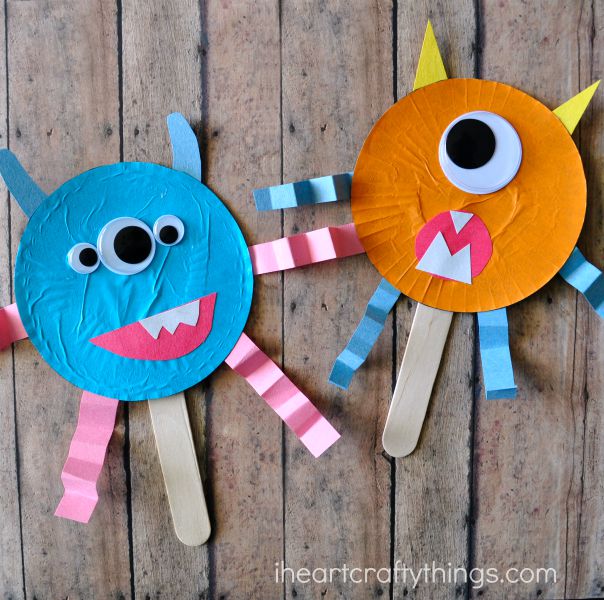 HOW TO MAKE CUPCAKE LINER MONSTER STICK PUPPETS
Supplies you will need:
cupcake liners
cardstock paper
jumbo craft stick
construction paper
googly eyes
glue stick
tacky glue
Directions:
1. Start by flattening your cupcake liner and glue it onto a piece of cardstock paper to give it more weight. Cut out the cupcake liner.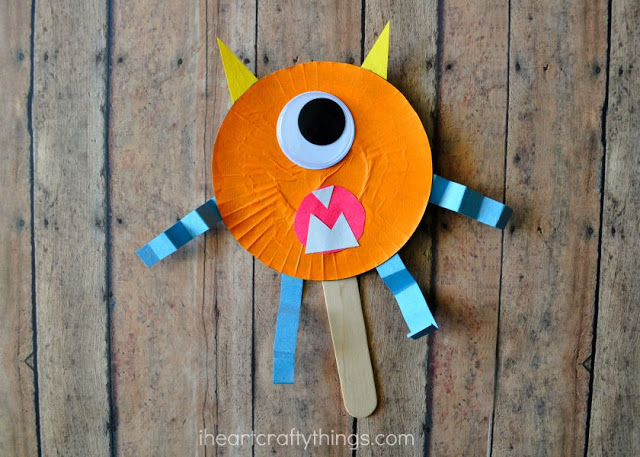 2. Cut out a mouth, arms, legs, horns and teeth from your construction paper and glue them onto your cupcake liner. Also, glue googly eyes onto your puppet.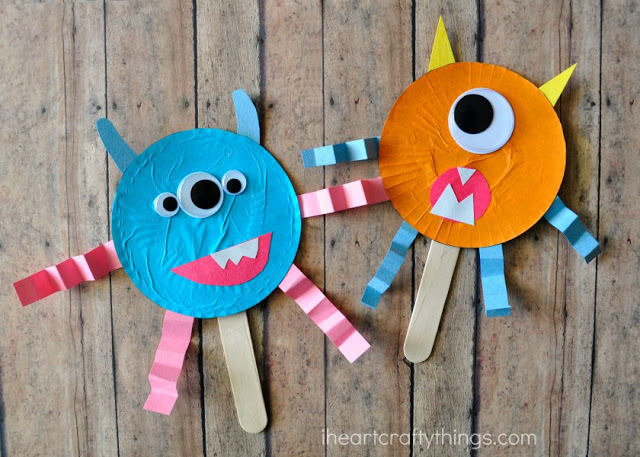 3. Add some tacky glue to the top of your jumbo craft stick and glue your cupcake liner onto it. Once it has dried completely you can have fun putting on a puppet show with your monster puppets.
Sign up for our newsletter to keep up with our latest crafts and activities!