Wait, what? Another foam cup craft you ask? Absolutely! And trust me, you are definitely going to want to add this one to your spring crafting to-do list. This super cute foam bunny craft  is fun for kids to create and it makes an adorable spring decoration for around the house or on the Easter dinner table. Go grab your supplies and get ready to have a fun-filled afternoon creating this bunny craft cuteness with your kids!  Look for some fun book recommendations near the end of this post.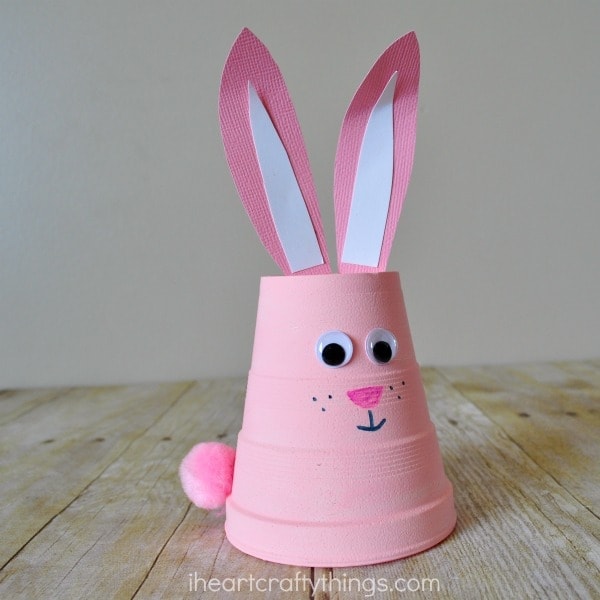 HOW TO MAKE A FOAM CUP BUNNY CRAFT
Supplies:
small foam cup
pink paint
paintbrush
pink and white cardstock paper
black and pink marker
Wiggly Eyes*
pink Fuzzy Sticks*
pink Poms*
scissors
glue
tape
Directions:
1. Gather all of your supplies. Start by painting the outside of your foam cup with your pink paint. Set it aside to dry completely.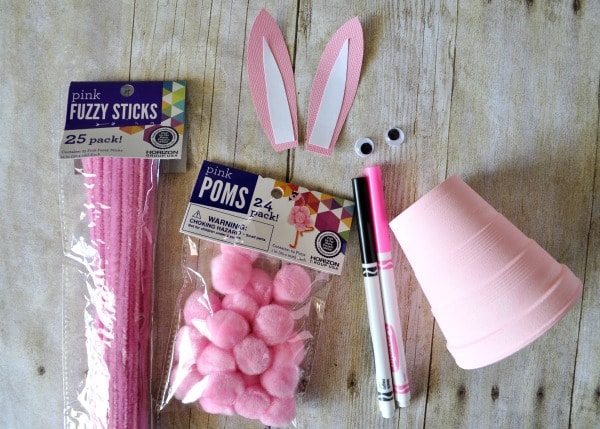 2. While your paint is drying cut out two bunny ears from your pink and white cardstock paper. Cut a section off of your pink Fuzzy Stick and tape it to the back of your ears.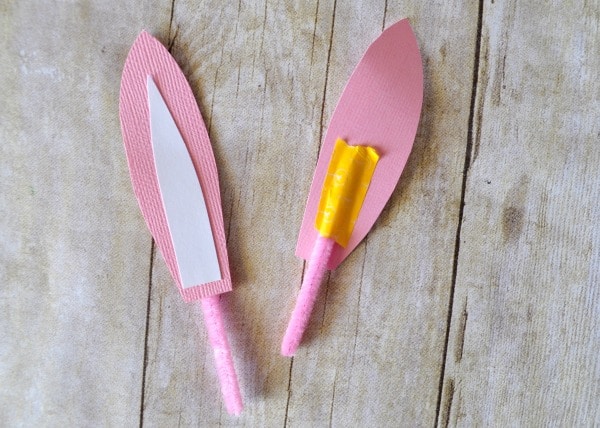 3. Glue your googly eyes onto your foam cup. Use your pink and black marker to draw a nose and mouth on your bunny.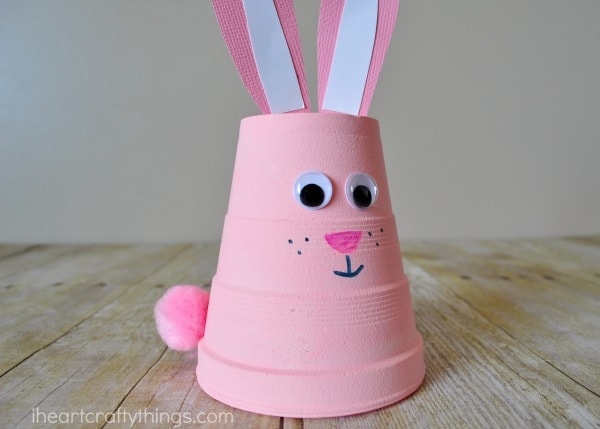 4. Finish your bunny craft by poking the ears down into the top of the cup and then glue the pink pom onto the cup for the fluffy bunny tail.