One of the movies I look forward to watching with my kids every Christmas season is How the Grinch Stole Christmas. There's just something about the furry Grinch that is irresistible to me. I got out my paper plates today determined to come up with a fun Grinch Craft that I could make with my kids. I love how it turned out! In this post learn how to make this cute paper plate Grinch craft with our helpful template, step-by-step tutorial and video.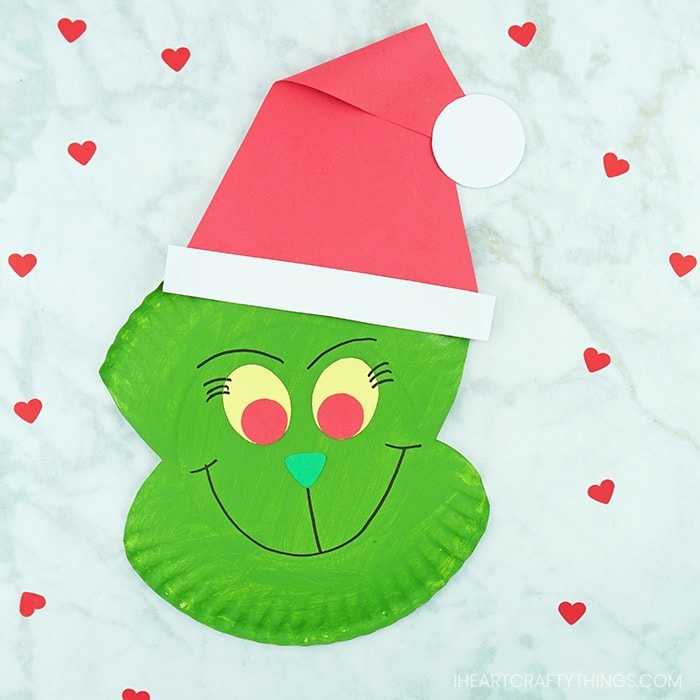 HOW TO MAKE A PAPER PLATE GRINCH CRAFT
SUPPLIES:
paper plate Grinch template <—- Get the FREE template HERE.
paper plate
green paint
paint brush
red cardstock
white cardstock
green cardstock
yellow cardstock
scissors
black marker
extra strength glue stick or Glue Dots
INSTRUCTIONS:
1. Turn your paper plate upside down. You will be using the bottom of the paper plate for your craft. Draw a curvy triangle shape on the sides of your paper plate to make the face shape for your paper plate grinch craft. See the picture below for an example. Use your scissors to cut out the shapes on the sides of the paper plate.
2. Paint your paper plate with green paint. We used the Apple Barrel brand and a shade called Palm Leaf. Set aside the paper plate for the paint to dry completely.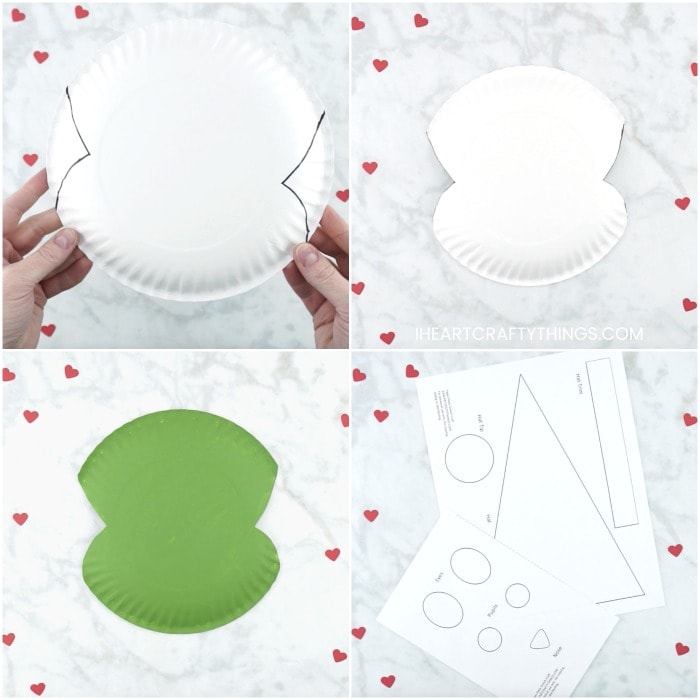 3. Print out the paper plate grinch craft template. Use the template to cut out the hat on red cardstock, the hat trim and tip on white cardstock, the eyes on yellow cardstock, the pupils on red cardstock and the nose on green cardstock.
4. Once your paper plate is finished drying, glue the hat trim at the bottom of the red hat. Use an extra strength glue stick or Glue Dots to attach the hat at the top of your Grinch face.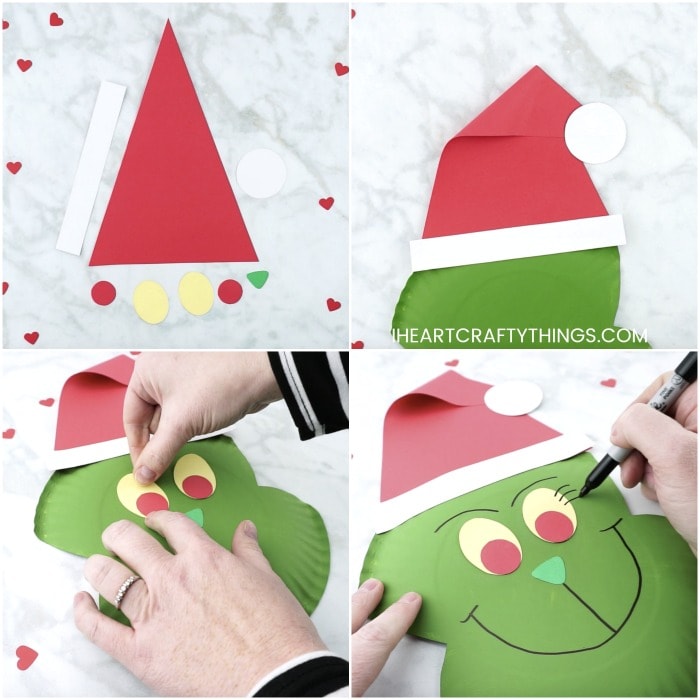 5. Bend down the end of the red hat and secure it in place with a glue stick or Glue Dot. Then glue the white circle at the top of the hat.
6. Glue the yellow eyes, red pupils and green nose onto the paper plate.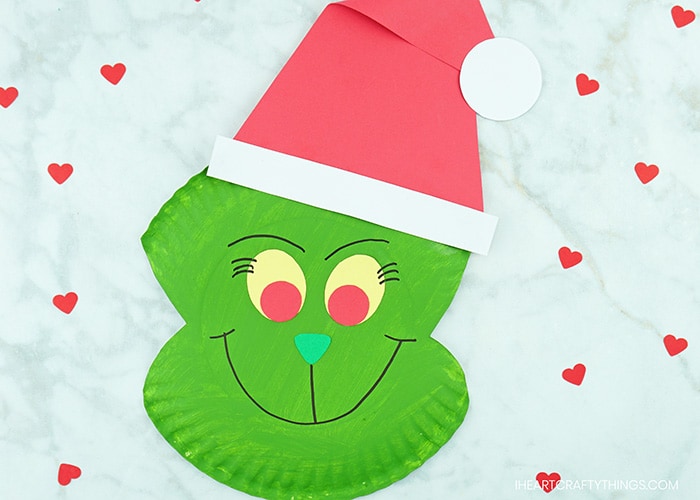 7. Use a black marker to draw a big, smiley mouth on your grinch craft. Then draw eyebrows and eyelashes on your grinch.
YOUR PAPER PLATE GRINCH CRAFT IS COMPLETE!
VIDEO TUTORIAL: HOW TO MAKE A PAPER PLATE GRINCH CRAFT